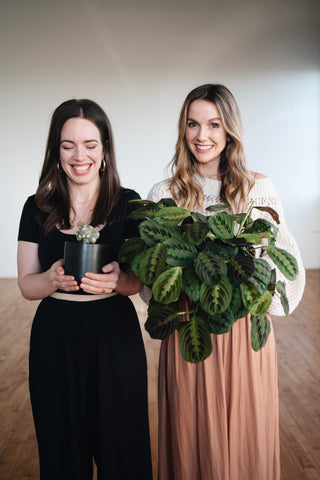 WEEKLY PODCAST
Very Good is a moving target, but we think you can be a very good (enough) parent if you love your kid, try hard and do your best to repair your mistakes. Join mother of three Jess Hover and preschool teacher Layne Deyling Cherland as we swap stories of toddler penis pride and backward diapers, celebrate the days in between celebrations and answers listener questions every week. We're here to take care of the people who take care of children, moms, dads and everyone else! We're pretty new friends too so, as a bonus you can listen along as we fall in love in real time.
Submit a Question
Your question may be answered in a future podcast episode.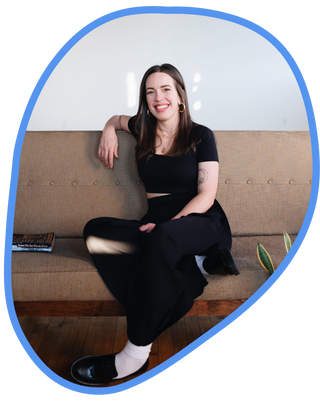 HI I'M LAYNE
Layne Deyling Cherland accidentally stumbled into preschool teaching and discovered the bottom layer of everything - if we can carry children whole-hearted and resilient through their first 5 years of life, in a couple of decades we'll have a whole new world. She spent the next 6 years uncovering all the secrets she could about what children are, how they experience the world and the best ways to guide them (plus classroom teaching, school administration and curriculum development). Now she's turned her knowledge parent-facing, hoping to offer a little bit of insight to help you on your journey.Layne offers educational resources and coaching at Enquiry Co. (www.enquiryco.com) and @enquiryco on Instagram as well as co-hosting the podcast Very Good Enough.
HI I'M JESSICA
Welcome! I am so happy to have you here in our little club of great mothers. I joined the "club" in 2015 when my first my baby Eloise was born. I really struggled in those early days to know if I could be a very good mom. Honestly, I wondered if I would even be an "okay" mom. I did not enjoy parenthood at all and felt confused as to why something natural felt so unnatural to me. I remember scouring Google for encouragement and only found women who looked like their transition into motherhood had been seamless. I couldn't find people like me- moms who loved their kids but did not enjoy motherhood… yet.
After a lot of sleepless nights and desperate prayers to Heaven, (and a teeny tiny 10-day-stint in a mental healthy facility) I finally felt confident in my role. When my second baby was born I wanted to help women who felt the way I felt before, so I made a few YouTube videos for new parents. As it turns out, a lot of mothers identified with my content and were desperate to connect, which inspired us to create Very Good Mothers Club!
Before V.G.M.C. I volunteered for an international nonprofit for 10 years. It's where I met Shaun. He literally skated into my life and the rest was history. We got married when I was 20 years old and lived a lot of life before our babies. I started an organization teaching on beauty, identity, and value to women around the world. I also directed an organization in L.A. which mentored professionals in the fashion and entertainment industry. I worked backstage at Fashion Week and directed fashion shows in Los Angeles. Meanwhile Shaun founded an organization for skateboarders, and together we lived in various cities around the world. Everywhere we went we were deeply rooted in community and now looking back, it all led me here, with a heart for you guys.

These days we live in Los Angeles and have 3 kids, Eloise (7), Wilson (3) & Jules (2). Shaun is super stay at home dad and we couldn't be happier about it. Our family spends as much time as possible laughing with loved ones and playing at the beach, collectively our favorite things to do.